Steel frames vs Aluminium vs Carbon
Steel is Still the Real Deal
For over one hundred years steel, a ferrous metal alloy of iron and carbon was the number one material for making bicycles. Its versatility, strength and aesthetic appeal still make it ideal for bicycle frames in spite of competition from other materials. The fact that so many steel bikes are still evident on our roads today is a testament to its durability. With a higher Young's Modulus (stiffness), superior ductility (making it less brittle) and good tensile (yield) strength characteristics, steel bicycle frames can be made from smaller diameter tubing than can its competitors, which tend to be bulky in some key regions in order to impart sufficient strength.
Research into ferrous metal alloy tubing for bicycles started in earnest in the early to mid twentieth century, leading to the creation of specialist steel alloys with enhanced strength and most importantly, elevated fatigue resistance which is responsible for their long service life. Many older frames are constructed from lugged steel joints acting as supports for the tubing. These are often made into a decorative feature on high end steel frames which is very different from the ripples and bulky extra supports or struts evident in many welded aluminium frames. Recent advances in metallurgy has seen the development of air hardening steels which can be directly welded together forming extremely strong and very neat joints.
Not all steels are equal though. In bicycle frames they can range from low grade mild steel or high tensile steel to chromium-molybdenum alloys (ChroMoly steel) such as grade 4130 and higher grades capable of forming very thin and hence light tubing. Alloying elements can significantly alter the properties of a steel which is based on ferrite, a solid solution of carbon in iron with a body centred cubic structure. Although the metallurgy of steel is complex, a mild steel with up to about 0.2 wt% carbon comprises mostly ferrite, with increasing amounts of pearlite (a fine lamellar structure of ferrite and cementite) as the carbon content rises. Other phases such as bainite and pearlite also contain ferrite as a component, when a molten steel alloy reaches equilibrium at room temperature. The exact amount of ferrite will depend on the cooling processes undergone by the molten alloy resulting in a range of microstructures including martensite. Martensite is the hardest phase normally found in steel.
Up to certain limits carbon makes a steel harder and tougher. Chromium can also increase hardness. When used in conjunction with manganese, the critical quenching speed (rapid cooling from a heat treatment regime) is reduced to the point that the steel becomes capable of air hardening with no need to use water or oil. It can also increase the toughness of a steel. Manganese slightly increases the strength of the steel's ferrite phase increasing hardness by decreasing the critical quenching speed enabling it to be quenched more slowly in oil rather than in water. This makes a steel less susceptible to cracking. Thus most commercially available steels contain manganese. Like manganese, molybdenum increases a steel's hardness, slows the critical quenching speed and crucially increases high temperature tensile strength. Many other elements such as silicon, phosphorus, niobium, nickel, vanadium and titanium can also be found in varying amounts in steels as they confer unique properties, making it either easier to produce or to fabricate (eg through enhancing its weldability).
Historically one of the best known bicycle tube steels is Reynolds 531 a manganese-molydenum alloy. Over the years this has been further improved upon resulting in even stronger alloys. Although the density of steel is far higher than other frame materials, by changing tubing thickness from thick at either joined end to thin in the middle, weight can be significantly reduced. This is known as butted tubing and through use of very high strength steels with reduced wall thicknesses very light steel frames can be produced. Other brands such as Columbus make similar high strength steels for bicycle manufacture, often using technology from the aerospace industry which like bicycle frames, also requires light yet strong materials.
In summary steel is strong, uses less bulky low profile tubing, is ductile and consequently displays excellent fatigue resistance. It is very cost-effective. Use of protective paints prevents corrosion and this explains why so many bicycles over 30-40 years old are still on our roads today. The bicycle industry used to say "Steel is the Real Deal". With the benefits of modern alloys and processing techniques it still is.
Bike Geometry links
https://www.cxmagazine.com/bottom-bracket-height-dropping-in-cyclocross-bike-geometries
http://davesbikeblog.squarespace.com/blog/2007/2/21/bottom-bracket-height.html
https://cyclingtips.com/2011/02/the-geometry-of-bike-handling/
http://www.cyclingabout.com/understanding-bicycle-frame-geometry/
Bike Decals
http://bicycledecals.net/decalschart.htm
Recommended bike locks:
https://www.kryptonitelock.com/products/ProductDetail.aspx?cid=1001&scid=1000&pid=1100
This lock is available to buy in my parts and accessories section, as are others by the same manufacturer.
Cycling in the rain and wet:

http://www.active.com/cycling/Articles/10_Tips_for_Riding_in_the_Rain.htm
http://adventure.howstuffworks.com/outdoor-activities/triathlons/training/cycling-in-the-rain.htm
http://www.suite101.com/content/cycling-in-the-rain-a26396
Taking bikes on the train, including DART
http://www.irishrail.ie/news_centre/news.asp?action=view&news_id=987
useful for connecting with above, www.hittheroad.ie
Wanna go touring?
http://bicycletouringpro.com/blog/
Lots of my bikes are set up for touring, or if they are not, they can be modified for that.
Parking in Dublin: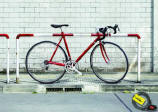 If you are parking your bike in the city centre, I suggest you do so in a highly visible place, and don't leave it locked overnight.
If you want to leave it overnight in the city centre, head to Drury st, there is a Dublin Corporation car park where you can park your bike for free for 48 hours; at the end where you find Break for the Border and the Hairy Lemon pub.
http://maps.google.com/maps/ms?ie=UTF8&t=h&hl=en&msa=0&msid=101540737473337105877.000475f7ac9b9289cbf3f&ll=53.341514,-6.264063&spn=0,0&source=embed

More information on this free parking availability:
http://www.dublincitycycling.ie/blog/index.php/2009/10/new-cycle-parking-facility-on-drury-street/
scroll further down for tips on locking your bike in the best way
Wearing a helmet or not
http://www.youtube.com/watch?v=S2oymHHyV1M
Two ways to fix your bike;
http://www.youtube.com/watch?v=5eCdIe0wdvU
or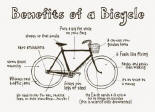 Cycling in Europe, useful link
More travelling by bike :
http://www.bbc.com/travel/feature/20110826-forget-planes-and-cars-beginners-guide-to-travelling-by-bi
Cycling in the bike lanes http://www.youtube.com/watch?v=bzE-IMaegzQ&feature=player_embedded
Cycling to work cost calculator, London based http://www.cycletoworkcalculator.com/ and the Guardian article about it here
Similar site in USA http://www.commutebybike.com/2011/06/27/calculating-the-leap-to-driving-less/
Cycling in the city: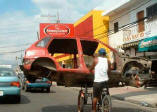 Tips to protect your bike from being stolen!

Have this guy with you at all times

First of all, if your bike has been stolen, this is worth checking out;
http://garda.ie/Controller.aspx?Page=6363&Lang=1
-----------------------------
Insurance - though this article is from the UK, it may be similarly applicable here
http://www.guardian.co.uk/environment/bike-blog/2011/may/18/cycling-insurance-halifax-bike-shed
--------------------------------------------
watch this - a quick video on locking your bike

Always park your bike with a consideration for the surroundings. Even the parking can determine the fate of the wheels.
Don't leave your bike in places where thieves can see how long the bike is left alone. If you left your bike in front of the cinema, thieves are a sure thing and thieves will know that you won't be aware of the theft until the end of a movie. It would be better to lock your bike in front of the pub next door. The same goes for the train and bus stations. Dublin airport seems ok for long term parking. Park the bike there in the car park. I've left a bike at Dublin airport myself for several months once.
Look for a place that is busy and well lit. The business of bike thieves is very clear.
If possible, don't leave your bike out overnight.
Don't leave your bike in your back garden, locked or unlocked. Indoors is best. If the house or apartment owner makes a fuss about dirt from the bike, argue your case for it being safer indoors and say you will put an old piece of carpet on the floor under the bike. If some mention of it being a fire hazard, have a look here
http://www.bikeforums.net/archive/index.php/t-381741.html
A wheel lock is not enough, even for a short absence.
A corridor does not provide adequate protection. The wheel must always be locked to something.
Mark your bike.
Article about locking at home,
http://www.guardian.co.uk/environment/bike-blog/2011/oct/12/cycling-theft-home-security
Rusty bikes are less attractive to thieves, here's an idea http://www.dominicwilcox.com/stickers.html
Connect your bike with a high-quality U-lock and connect it to something that is at least as stable as that lock. Never free lock your bike.
The lock should not be to close to the ground, otherwise the thief could use a hammer to break it.
The locking mechanism should always point downwards, so that the thief has no direct access possible.
Also, position the lock so that water does not run into the keyhole. Can be a problem in freezing conditions.
Don't leave any tools on the bike! They help you to repair it, but unfortunately also help the thief with his 'work!'
Spacing: Allow inside the temple as little space as possible, so thieves have no surfaces for their tools.
Also components are in high demand! Secure wheels, saddle, so that the individual valuable parts safe from the thieves are.
I have noticed quite a few broken wheels around the city. Usually caused by someone jumping on the wheel. If you are leaving your bike overnight in the city, park the bike on the road side of the stand, as the jumping seems to happen mostly from the footpath side.
If a wheel is stolen from your bike, take the bike away or more parts may be taken over time.
Report all theft to Garda Síochána. The more information they have, the more they can do to prevent bike theft in Dublin.
I am very grateful for any tips you can offer!!
Recycling
Often I am removing old tyres, inner tubes, cables, cable housing, brake pads, bad wheels etc from the bikes before putting new parts on them. For those of you who aim to reduce their impact on their environment, I salute you, and I want you to know that I aim to do the same.
Tyres and inner tubes get recycled, not thrown away and burned. There is a charge for this, but I am happy to pay it, safe in the knowledge that they do not get burned
http://www.burningissues.org/car-www/additional_information/tire_burning.html
Metals such as steel aluminium and copper get separated and recycled. Recycling uses much less energy than ore extraction and mining.

And finally, this web site can only be viewed with a computer. So, if you're having trouble viewing this site, and don't have a computer, that could be the reason.